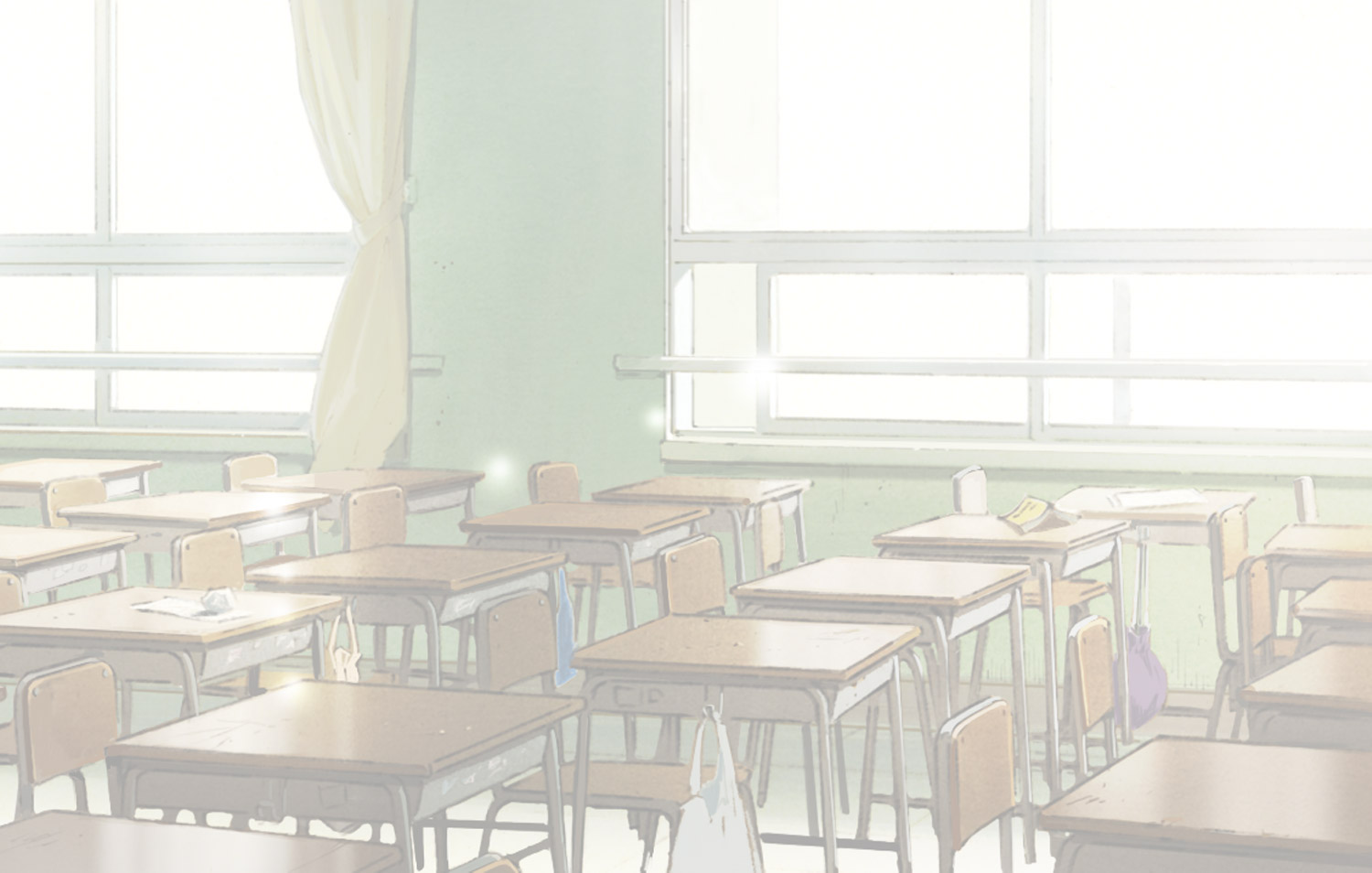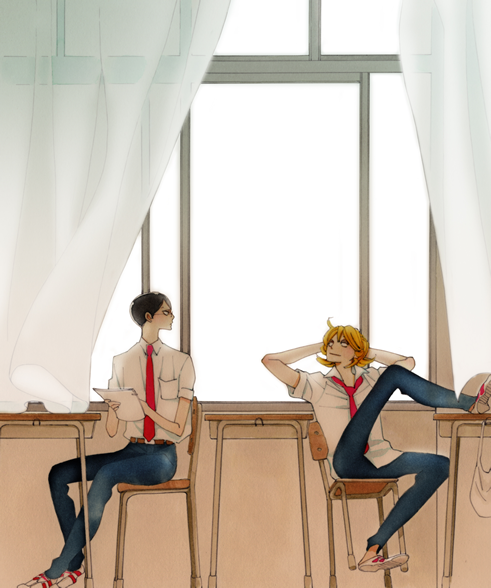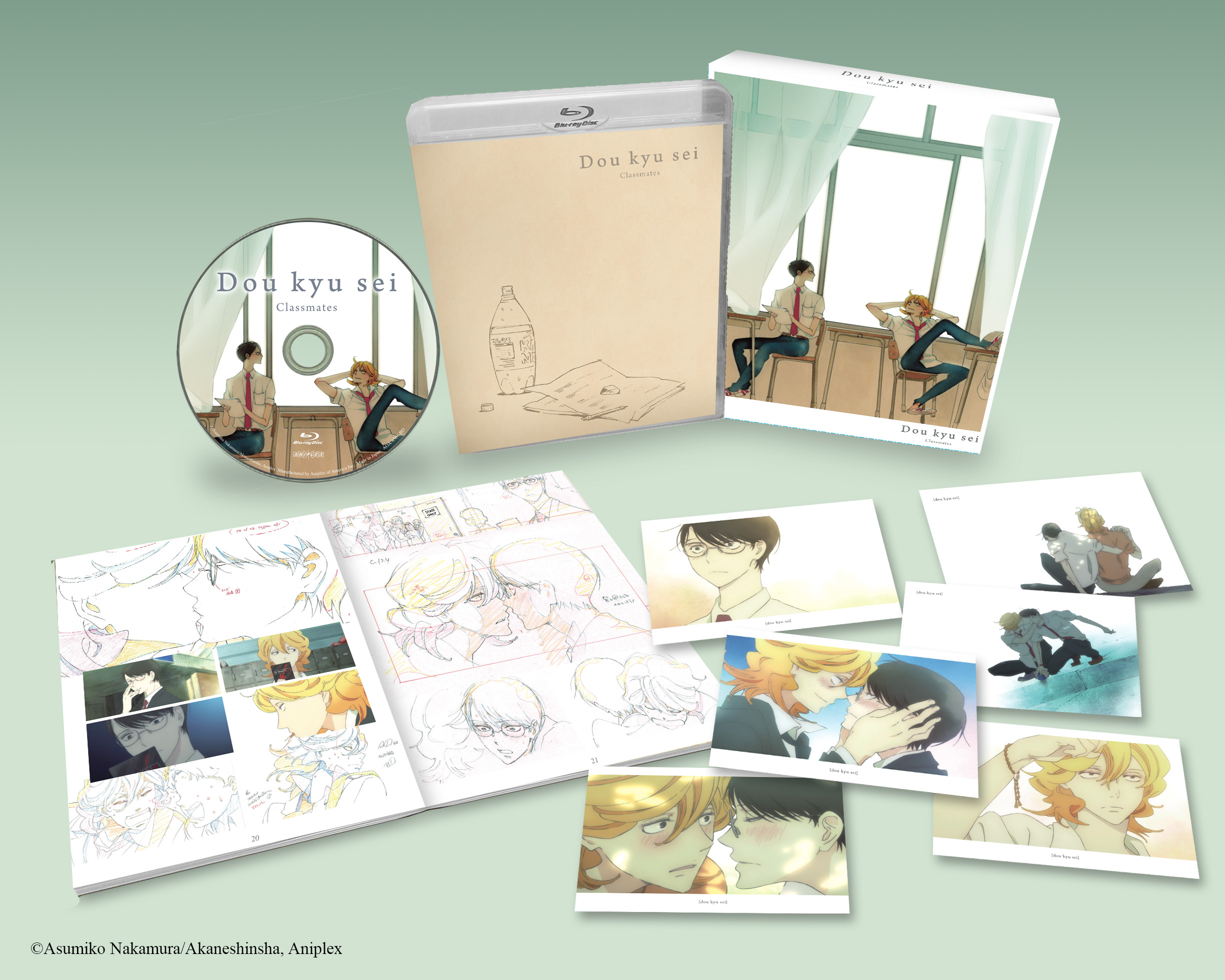 *Artwork Subject to Change
SOLD OUT
SRP: $74.98
Retail Price: $59.98
Disc Spec
◆ Spoken Language : Japanese
◆ Subtitle : English
◆ Aspect ratio : 16:9 widescreen
◆ Episodes : Movie
◆ Number of Disc : 1 BD Disc
◆ Total Run Time : approx. 60 min.
◆ Rating : 13 UP
Bonus Contents
Bonus Materials & Package
◆ Deluxe Booklet
◆ Illustration Cards
◆ Package Illustrated by Asumiko Nakamura (Author)
◆ Clear Case with 2-sided Wrap
Description
Doukyusei -Classmates- is an adaptation of author Asumiko Nakamura's first boys' love manga series of the same name. Nakamura's unique art style beautifully captures the pure romance between two seemingly incompatible high school students. Her work has attracted many fans of the boys' love (a genre focusing on the romantic relationships between male characters) community. Within the first 11 days of opening in Japan, the film grossed over a million dollars at the box office.
Licht Sajo is an honor student with perfect scores in every subject on his high school entrance exam. Hikaru Kusakabe plays guitar in his band that performs at live events and is popular among the girls. These boys would have never crossed paths. But one day Hikaru offers to help Licht prepare for their upcoming chorus festival and the two begin to talk. As the two meet after school, they bond through songs and begin to harmonize as their hearts beat together.
It starts out slowly but soon their feelings for one another grow and suddenly they both realize that they are in love. Hikaru's emotions are frivolous, pure and direct causing Licht to hesitate at first, but he gradually opens his heart. The boys learn about each other, as well as themselves, as they support one another during this difficult time in their youth.
As the time to start thinking about their futures approaches, what do these young men find as they try to move forward…